Category:

Seller: Baburin
(Click to view profile)

Number of Bids: 4


Current Price: 125.97
(reserve not yet met)

Time Zone: Greenwich Mean Time

Current Time: Wed Nov 29 19:24:19 2023

Time Left: auction closed

Click here to mail this auction to a friend.
Description: Lot 74. IV International Schachmeisterturnier Karlsbad 1929. Verlag der Wiener Schachzeitung, Wien (1929). L/N 5431. This book is considered to be one of the best tournament books ever produced. Nimzowitsch won ahead of Capablanca, Rubenstein and Bogoljubov. In green cloth, internally very clean and crisp throughout. Pen sign on the free endpaper, corners bumped, spine is bumped top and bottom and slightly chipped on the top, otherwise condition is very good.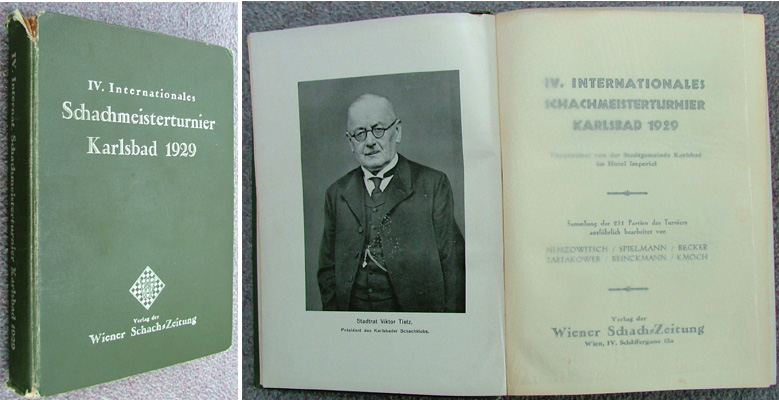 Bid Now
Proxy Bid
BIDDING IS NOW CLOSED









Bid History
Member
Date
Bid
user00781
Sat Apr 1 17:55:11 2006
125.97
-
(Thomas placed a bid at 125.97 euro)
-
user00781
Sat Apr 1 17:47:10 2006
116.64
Thomas
Sat Apr 1 15:38:39 2006
108.00
user00781
Sat Apr 1 14:02:15 2006
100.00
© Grandmaster Square Auction, 2001. All Rights Reserved.
Auction Software TechSupport Team