| | |
| --- | --- |
| Lot 33. Bobby Fischer Uncensored | |
Category:

Seller: Baburin
(Click to view profile)

Number of Bids: 1


Current Price: 300.00
SOLD

Time Zone: Greenwich Mean Time

Current Time: Tue Feb 19 10:32:02 2019

Time Left: auction closed

Click here to mail this auction to a friend.
Description: Lot 33. Bobby Fischer Uncensored, by David DeLucia. 2009. A fabulous book full of Fischer's one-time possessions, letters by him, some hitherto unpublished games, examples of his hysterical ranting and raving against his enemies, real and imagined. Some great photos. In red cloth with gilt spine and upper cover. Mint. One of 105 copies for sale (total printing 135).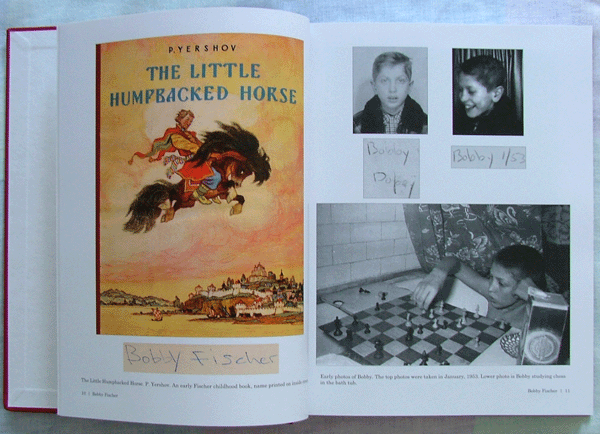 Bid Now
Proxy Bid
BIDDING IS NOW CLOSED









Bid History
Member
Date
Bid
bookcollectorshop
Sat May 22 00:48:23 2010
300.00
© Grandmaster Square Auction, 2001. All Rights Reserved.
Auction Software TechSupport Team