Book Reviews by Sam Collins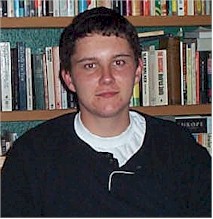 Everyman's 'Starting Out' series has been exceptionally prolific of late, providing introductions to virtually every opening meriting one. While many of these titles have been pretty good, all seem to have failed in their attempt to match the gem of the series, Gallagher's guide to the King's Indian. At last, with the release of John Shaw's Starting Out: The Ruy Lopez (Everyman Chess 2003, 144 pages, R.R.P. £12.99), Everyman can boast of another truly excellent book.
IM Shaw is a GM in all but name – he has made consistently excellent results for years now, managed a GM norm in Gibraltar, was leading the British with a few rounds to go two years ago, and has had ratings comfortably over 2500. He is renowned for excellent preparation in his favourite lines, and demonstrates some deep theoretical knowledge in this book. He's no stranger to the series either, having previously published a book therein on the Queen's Gambit.
The first beauty of his latest book is the simplicity of its structure. Starting with third move deviations (such as the Berlin) and ending with big main lines like the Chigorin, the work gradually builds the reader's knowledge until he feels completely comfortable with 15 moves of Lopez theory. Additionally, Shaw clearly refused to use the hallmark structures of the series (which features sections on statistics, whether or not variations are theoretical, exercises and so forth, all of which can be useful but generally seem to consist of little more than hot air), an abstention which enables a much more efficient use of his pages. In a pretty slim volume he has given 80 illustrative games, whereas longer efforts by Emms, Gallagher and Ward have managed to squeeze in few more than 60. This economy enables Shaw to cover a broader range of ideas and variations than would traditionally have been possible in the series, and the book is much stronger for it.
The second point of note is Shaw's wonderful facility with modern games. Writing about the Ruy Lopez, it is all too tempting to include the same Kasparov-Karpov games (and don't forget one or two Capablanca efforts) upon which the theory was based for years. Of the 80 games presented, only three were played before 2000, a ratio utterly unmatched by any other opening text. The players are also relatively unknown, even though strong – if there's some Eastern European 2550 who plays a particular variation regularly and well, Shaw knows about him.
The book is perfect for players thinking about trying the Ruy Lopez as White, and also serves excellently as an introduction for Black players thinking about playing 1…e5 and 2…Nc6, or those who already do but would like to expand their repertoires within this massive opening complex. Players under 2000 just have to have this book – stronger players could find it an excellent and enjoyable refresher course in this classic opening (I know I did). It's a great book.
My Assessment: * * * * *
Something which has been on my desk for months is Chess Mail's latest MegaCorr3 CD-ROM. I have absolutely no idea about how to review a database, especially a database of correspondence games, so I'd recommend that readers go to www.chessmail.com and take a peek for themselves. From playing around with the CD for a while, I've noticed that it's packed with articles and annotated games (20,000 of the latter, according to Chess Mail, with 501,000 unannotated ones), a lot of material which won't feature on traditional databases. For those who think correspondence chess is a waste of time, stay away by all means, but anyone open to this vast and largely untapped resource will be delighted by the relentless industry of Tim Harding, who seems to churn out very professional books, databases and magazines like a man possessed.
Other reviews by Sam Collins
Review 1: Play the Open Games as Black, by John Emms
Review 2: The Human Comedy of Chess: A Grandmaster's Chronicles by GM Hans Ree & Storming the Barricades by GM Larry Christiansen
Review 3: Open Ruy Lopez by Glenn Flear
Review 4: Main Line Caro-Kann by Neil McDonald
Review 5: Offbeat Spanish by Glenn Flear
Review 6: Excelling at Chess by Jacob Aagard
Review 7: Can You Be a Positional Chess Genius? by Angus Dunnington
Review 8: The Grunfeld Defence by Nigel Davies
Review 9: The Best of Chess Cafe
Review 10: How To Build Your Chess Opening Repertoire by Steve Giddins
Review 11: The …a6 Slav by Glenn Flear
Review 12: Starting Out: The Ruy Lopez by John Shaw
Review 13: Knockout Nimzo (video) by Tony Kosten
Review 14: My Great Predecessors by Gary Kasparov